Iowa Takes a Second Crack at Managed Care – What is Different This Time?
Iowa Awarded Two New MCO Contracts to Amerigroup & Molina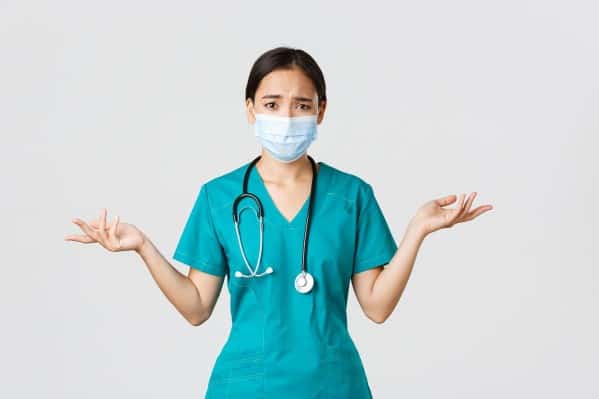 October 12, 2022 – The Iowa Department of Human Services (DHS) recently announced the intent to award managed care contracts to both Amerigroup Iowa and Molina Healthcare of Iowa to oversee the state's Medicaid program beginning July 1, 2023. This is Iowa's second attempt at Medicaid managed care after a tumultuous and disappointing first effort several years prior. 
In a prior VBP blog, we looked at how the initial 2016 rollout of Iowa Health Link failed consumers. This time around, seven years later, we are taking a deep dive into Iowa's second attempt at managed care and examining if things will be different this time around. This review reminds of the critical importance of program design because of its dramatic impact on the consumers and the providers who serve them.
Iowa's First Attempt at Managed Care
The initial Iowa Health Link rollout in 2016 was a disaster for consumers and providers alike. We previously wrote a blog on Iowa's Health Link, so we won't get too into the weeds here, but it is important to consider the first implementation plan in order to see how this second attempt differs.
The major issue was that the initiative was significantly underfunded and that costs were dramatically increasing due to the requirement of new prior authorizations and denials of claims. Providers in the state protested delayed payments, lengthy prior authorization periods, and poor adversarial relationships with all three MCOs. 
The structural underfunding resulted in delayed payments, which impacted providers' sustainability. According to a Harvard study, the added cost for providers to complete prior authorizations under a managed care contract and the administrative costs of billing, appealing, and collecting claims were between $2.1 million and $3 million per year.  
The MCO's claimed that the delayed payments were due to a short implementation timeline—less than 12 months from the RFP—and that the state's capitation rates were insufficient due to inadequate accounting for medical costs. After requesting an increase in capitation rates and being denied by the state, and posting losses of tens of millions of dollars, AmeriHealth terminated its MCO contract in October 2017. 
Negotiations and Confusion
In June 2019, after negotiations with the state fell through and millions of dollars were lost, UnitedHealthcare also pulled out of its contract. This left 425,000 disabled or economically disadvantaged Iowans to switch health insurance carriers. Iowa Total Care, a subsidiary of Centene Corporation, joined a day later in July 2019 as a replacement for AmeriHealth so Iowans still had two MCOs to choose from, but the resulting turnover and turmoil caused confusion for consumers and disrupted care for many. 
Iowa, in an attempt to provide a smooth transition, required MCOs to contract with existing case management entities for the first year. This was based on the principle that case managers already had established relationships with consumers and local providers, and would only need to ease into new processes. While in theory this made sense, the decision resulted in a significant imbalance in enrollment, and related operational disruptions.
Consumers were also experiencing issues as they were being denied services. Lawsuits were filed, contending that the state signed contracts with Amerigroup and UnitedHealthcare that stated Medicaid members can't appeal the companies' decisions to deny them "exceptions to policy." Under this exemption, many disabled Iowans were being wrongfully denied those services in order to reduce the MCOs' costs.
In January 2020, the Department of Human Services Director Kelly Garcia noted that the state was interested in adding a third MCO in the future, but wasn't able to specify when. It wasn't until two years later in February 2022 that DHS released a request for proposals to rebid its capitated managed care organization (MCO) contracts.
Iowa Rebids Managed Care Contracts
In the wake of MCOs leaving the program, lawsuits, and consumers struggling to receive the services they need, the Iowa DHS released a request for proposals to rebid its capitated managed care organization (MCO) contracts in February 2022.
Five bidders responded to the RFP, including Aetna Better Health of Iowa; Amerigroup Iowa, Inc.; CareSource Iowa Co.; Molina Healthcare of Iowa, Inc.; and UCare Iowa. On August 31, 2022, DHS announced its intent to award Medicaid MCO contracts to Amerigroup Iowa Inc. and Molina Healthcare of Iowa, Inc. 
The contracts will begin on July 1, 2023, and will have an initial term of four years, with the option to extend the contracts for an additional two-year term. Iowa Total Care, a subsidiary of St. Louis-based Centene, will have its current contract expire in 2025. They did not submit a reply to the RFP for a new contract. 
What Makes This Time Different for Iowa's Medicaid Managed Care Program?
The first roll-out of Iowa Health Link was a disaster for consumers, providers, and MCOs. With the program covering the IDD, disabled, and aging populations, it Is essential that careful planning and system design is put in place to ensure that these vulnerable groups get the care and services they need. 
So, what actually makes this time different for Iowa? There are a few major differences that the state hopes will make this time around more successful. 
The first is a new integration of services. Selected MCOs are responsible for delivering all covered benefits including physical health, behavioral health, and long-term services and supports (LTSS). This will ensure that all aspects of care are addressed and remove siloed barriers to care. 
Next, is a further transition to value-based care. By the end of contract year 1, MCOs must have at least 40% of members in a VBP arrangement with the health care delivery system. In subsequent years, MCOs are expected to exceed 50% VBP enrollment. The driving force behind this is that enhanced VBP participation will result in a population health outcome improvement and lower cost of care. 
The new MCO contracts also have a pay-for-performance initiative that focuses on MCO performance on administrative process measures and quality of care measures. Each year, DHS will hold 2% of the approved capitation payment from the contracted MCO. They will be able to receive some or all of the funds based on how well they perform on the performance measures. What makes the Iowa program unique about this is that there are different measures for existing and new contractors. 
New contractors are subject to six administrative processes, including aspects like timely claims procession, prior authorization decisions, and accurate reporting. Existing contractors will be subject to one administrative process and five quality of care measures. 
With the issues related to claims processing and prior authorizations during the first round of Medicaid managed care in Iowa, it seems odd that incumbent contractors are not subject to as many administrative quality measures. It will be interesting to see how the MCOs awarded contracts fare based on performance measures, and if consumers face less confusion and limited disruption to care this time around.  
Our concerns are always about consumers first. The chaos of the initial  rollout was most disruptive to the individuals it was intended to serve. This also impacted the human services providers on the front lines in ways no one had anticipated. This reminds us of the critical nature of program design and the need to adhere to truly actuarily sound cost projections.
While it is encouraging that behavioral health is integrated into care plans and increasing levels of VBP in this second attempt, there is a concern over the 2% holdback. With DHS holding 2% of the approved capitation payment, this VBP is a holdback rather than providing a potential upside incentive. This can result in MCOs holding back funds from providers and cause additional pressure on the ability to deliver services.  The different incentives each of the MCO's has could also result in great pressure on providers who have to work with different payers. Additionally, the MCO turnover needs to be adequately monitored and addressed to avoid further confusion and disruption in care for consumers.
Get even more insights on Linkedin & Twitter
Subscribe here to receive the blogs straight to your inbox
Fady Sahhar brings over 30 years of senior management experience working with major multinational companies including Sara Lee, Mobil Oil, Tenneco Packaging, Pactiv, Progressive Insurance, Transitions Optical, PPG Industries and Essilor (France).
His corporate responsibilities included new product development, strategic planning, marketing management, and global sales. He has developed a number of global communications networks, launched products in over 45 countries, and managed a number of branded patented products.
Mandy Sahhar provides experience in digital marketing, event management, and business development. Her background has allowed her to get in on the ground floor of marketing efforts including website design, content marketing, and trade show planning. Through her modern approach, she focuses on bringing businesses into the new digital age of marketing through unique approaches and focused content creation. With a passion for communications, she can bring a fresh perspective to an ever-changing industry. Mandy has an MBA with a marketing concentration from Canisius College.