HHS And CMS Announce Extension of Spending Deadline for American Rescue Plan Funding
HHS & CMS notified states that they now have an additional year to use funds to strengthen the home care workforce and expand access to services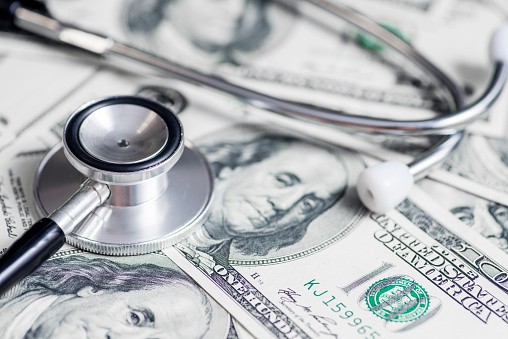 June 9, 2022  – The U.S. Department of Health and Human Services (HHS), through the Centers for Medicare & Medicaid Services (CMS) just notified states that they will have an additional year to utilize American Rescue Plan (ARP) funds to expand and enhance home- and community-based services (HCBS) for people with Medicaid who need long-term services and supports.
With the announcement, funds will now be available to use through March 31, 2025. The update to this policy highlights the latest action undertaken by the Biden-Harris Administration to strengthen the health care workforce and help people receive care in the setting of their choice.
"Everyone deserves the dignity to live in their own homes and communities, and the Biden-Harris Administration is committed to protecting that right," HHS Secretary Xavier Becerra stated. "We are expanding home- and community-based services for millions of aging Americans and people with disabilities across the country. We are working hand-in-hand with states to ensure they have the time and support they need to strengthen their home care systems and workforce."
CMS Administrator Chiquita Brooks-LaSure also weighed in on the decision, stating, "The Biden-Harris Administration is committed to expanding access to home- and community-based care for people with disabilities and older adults. Thanks to the American Rescue Plan, these additional funds will help people with Medicaid to live and thrive in the setting of their choice. With this extension, we are addressing states' concerns, giving states the time and resources to strengthen connections to care at home and in communities."
Medicaid Plays Critical Role in Supporting HCBS
This extension is important because Medicaid is the primary funder of HCBS across the nation. Under Section 9817 of the American Rescue Plan, states are provided a temporary 10 percentage point increase to the federal medical assistance percentage (FMAP) for certain Medicaid expenditures for HCBS. This increase is estimated at $12.7 billion in funds. 
With the extra year, states can use these funds to facilitate high-quality, cost-effective, person-centered services for Medicaid beneficiaries. The funds are essential for expanding HCBS and allowing individuals to remain in the setting of their choice. 
The ARP funding allows states to not only expand HCBS services but can also be used to address the existing HCBS workforce issue. The healthcare worker shortage was already an issue that was exasperated by the COVID-19 pandemic and the home care and LTSS sectors were the hardest hit by the shortage. 
ARP funds have strict safeguards in place to ensure that they are used appropriately. CMS will continue to monitor states' progress and compliance to ensure that these funds are being used in the manner they were intended, to strengthen HCBS under their Medicaid program.
To see the full guidelines for the use of the ARP funds, click here.
The VBP Blog is a comprehensive resource for all things related to value-based payments. Up-to-date news, informative webinars, and relevant blogs in the VBP sphere to help your organization find success.