Healthcare Expenditure Per Individual Surpasses $6,000 Milestone
Geographic Location Revealed as a Crucial Factor in Healthcare Costs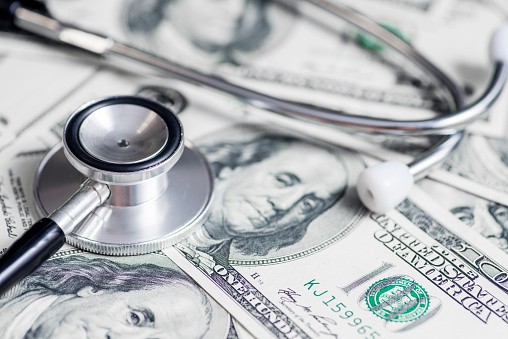 July 12, 2023 – A recent comprehensive analysis by the Health Care Cost Institute (HCCI) suggests a continual escalation in healthcare spending. The study also shows median expenses per individual skyrocketing to more than $6,000 in 2021.
From 2017 through 2021, the median per individual healthcare expenditure rose by an impressive 24%, as depicted in the most recent HCCI's Healthy Marketplace Index. However, a striking variance in healthcare expenses has been observed across different regions. Metropolitan residents with the most elevated utilization rates in 2021 ended up paying nearly triple the cost of healthcare services than their counterparts residing in areas with the lowest utilization rates.
A surge in medical prices was a crucial driver of this increased healthcare spending, which mirrored a 9% rise in average prices and a 14% growth in service use.
The American Medical Association (AMA) findings also align with aligning with the HCCI's analysis timeframe. Their study indicated that patients' expenditures in 2021 accounted for $433.2 billion, or 10.2% of the total healthcare spending, 
"High and growing health spending is forcing families, employers, and governments across the country to make difficult tradeoffs," Katie Martin, HCCI's president and CEO, said in a statement. "The Healthy Marketplace Index shows that health care costs depend a great deal on where you live, the result of market dynamics like prices, practice patterns, and competition. Therefore, we need a multi-dimensional approach to making [healthcare] more affordable."
The report also highlighted how market consolidation continues to significantly shape medical prices and overall healthcare spending. According to the Healthy Marketplace Index, most hospital markets in 2021 lacked competition, and approximately two-thirds of the 183 metropolitan regions studied became less competitive over time.
A study by Health Affairs published in May 2022 demonstrated that vertical consolidation (e.g., health systems acquiring physician practices) led to a 12% increase in primary care physician prices and a 6% uptick in specialist prices. The report found that larger metropolitan areas like San Francisco, New York City, and Philadelphia exhibited less concentration in hospital markets. On the other hand, smaller metropolitan areas with populations less than 350,000 in 2021, like Johnson City and Kingsport in Tennessee, and Wilmington in North Carolina, were among the most concentrated areas.
Another significant factor in market consolidation as per HCCI could be the extent to which patients from one metropolitan region seek medical care in a neighboring area.
With recent projections from federal actuaries forecasting healthcare to account for nearly 20% of gross domestic product (GDP) by 2031, it is expected that healthcare spending will continue its upward trajectory.
To facilitate a thorough understanding of these trends, the HCCI's Healthy Marketplace Index offers interactive reports that allow for price and hospital market concentration comparisons across metropolitan areas.
Read the full study by clicking here.
The VBP Blog is a comprehensive resource for all things related to value-based payments. Up-to-date news, informative webinars, and relevant blogs in the VBP sphere to help your organization find success.